Fiesta Cruises
Cruise Newport Bay and the fabulous Newport Beach coastline to the backdrop of the late afternoon sun. This 1 ½ hour cruise travels through the world renowned Newport Bay with over 20 miles of gorgeous waterfront estates and multi-million dollar yachts. Newport Bay is the largest recreational bay and the largest natural bay on the West Coast. During each cruise, hundreds of yachts, sailing ships, and cruise ships navigate the harbor and create a festive boating experience. While sharing the bay you experience a little of the energy from each party, wedding, and shin dig.
Orange County Cruises
While snacking on complementary fresh chips and salsa our Newport Beach Fiesta Cruise departs from Newport Bay and takes you along the pristine Newport Beach coastline. See sun bathers and umbrellas dot the shoreline. Often compared to the beauty of the Mediterranean, Newport Beach's coastline has rugged green hills with beautiful coves with white sandy beaches and magnificent beachfront estates. Watch afternoon sailboats and they play in the blue waters. Icy margaritas and pina coladas are never too far away at the full service cantina onboard or call one of the crew members and your refill appears almost instantly. A giant pod of dolphins passes by and several stay with the ship playing just under the bow. Along with the fabulous Newport Beach coastline the waters are some of the most pristine in California and thrive with marine life. You never know what might be in store including giant blue whales that have been known to cruise just outside the harbor in the late afternoon. Soon your back inside the bay and what has only seemed a few minutes is in fact the entire cruise as the ship returns to dock. The Newport Beach Fiesta cruise is about savoring the moment and feeling the late afternoon sun touch your skin.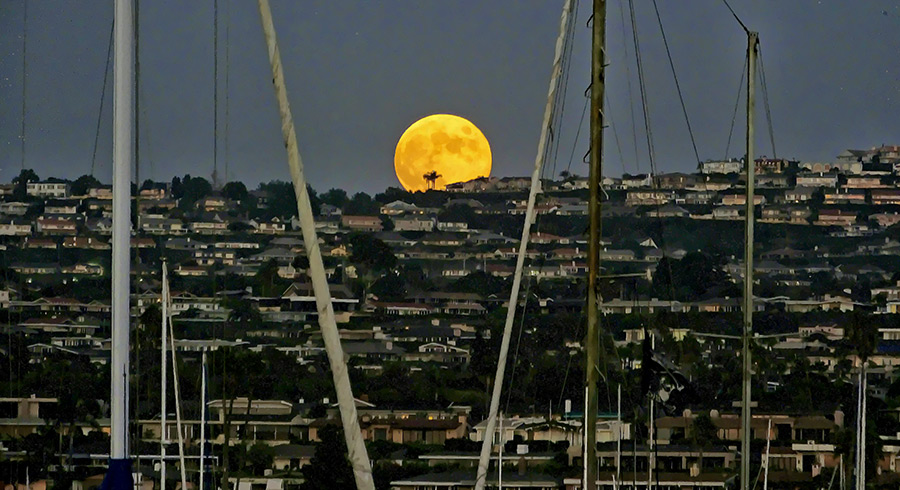 Sunset & Evening "Under the Stars" Cruises
Our sunset cruises and evening "under the stars" cruises are two of our most popular cruises. Cruise Newport Bay and the fabulous Newport Beach coastline on this 1 ½ hour cruise. Cruises travel through the world renowned Newport Bay with over 20 miles of gorgeous waterfront estates and multi-million dollar yachts. Newport Bay is the largest recreational bay on the West Coast as well as the largest natural bay. During each cruise, hundreds of yachts, sailing ships, and cruise ships navigate the harbor and create a festive boating experience. Live music from waterfront restaurants carries over the bay and instills the promise of an evening