Romantic Valentine's Cruises (Feb. 9 - Feb. 18, 2018)
Ocean Explorer Cruises offers romantic Valentine's cruises over two weeks in February. What better backdrops to spend some quality time with that special someone! Each cruise travels through the world renowned Newport Bay with over 20 miles of gorgeous waterfront estates and multi-million dollar yachts lining the bay. Valentine's Cruises then travel outside the bay along some of the most scenic coastline in Orange County. Full bar with indoor lounge provides drinks of all types and an assortment of decadent treats to choose from to compliment this wonderful event. For Valentine's Day cruises during the sunset and evening hours, enjoy mesmerizing sunsets with a kaleidoscope of colors offset by Catalina Island in the distance. As evening approaches, stars peer through the dusky sky. Beautiful night skylines transform the coastline into a magical contrast and each cruise time offers its own unique views and experiences. Regardless of the Valentine's Day cruise time you select, our cruises will inspire all of the senses and make for very memorable celebration long after your cruise has completed.
CRUISE DATES: Feb. 9 - Feb. 18, 2018
Call us today (949) 673-1489 or click below to reserve your trip!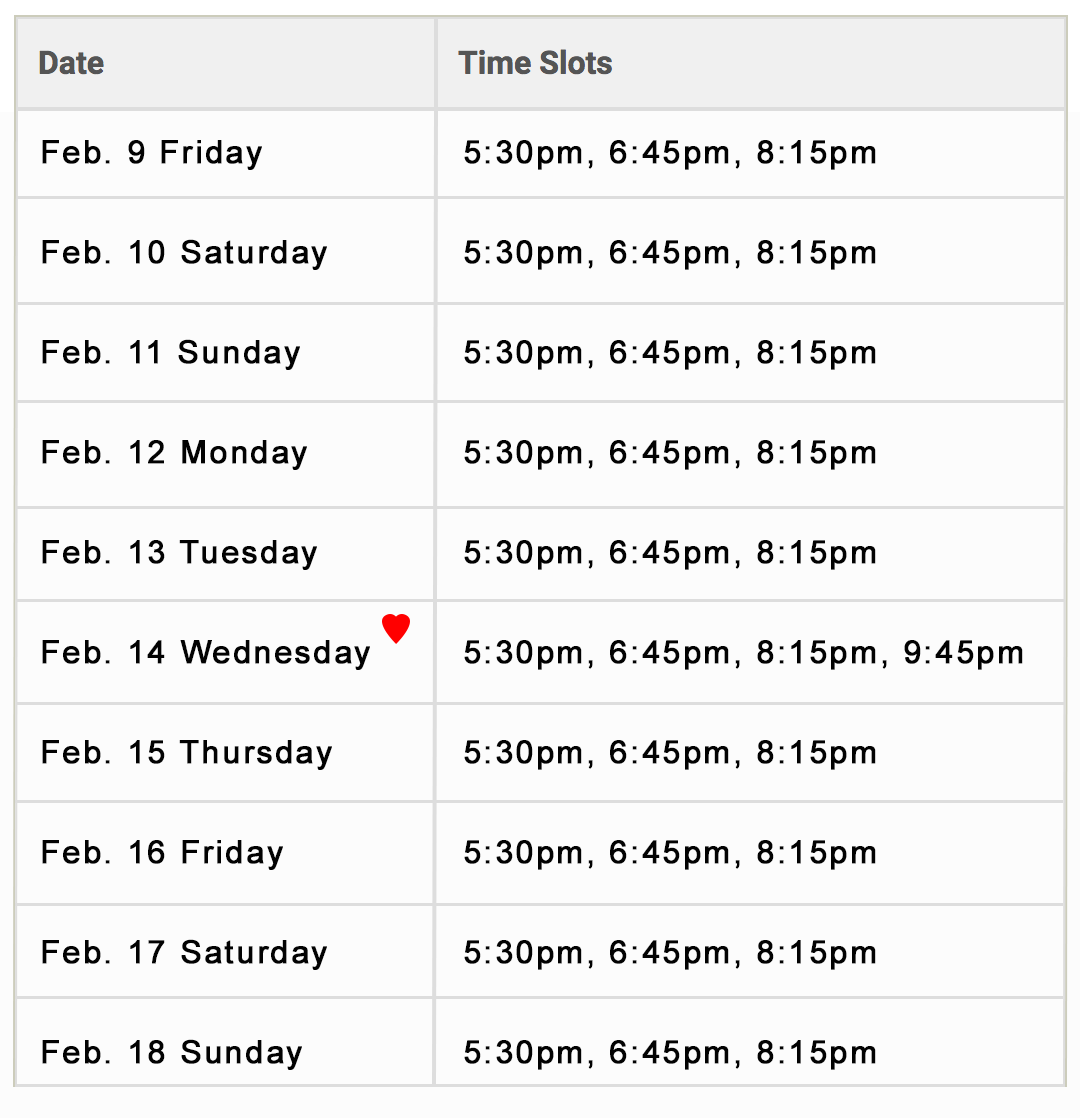 Reserve Valentine's Cruise